Haha! Calling it a "Massacre" is a total exaggeration but it was almost a massacre, just without any lives being taken away. Refer to the
previous post
about the crazy crowd and lousy crowd control in Sunway Lagoon.
Okay! Now! Due to the fact that the crowd as getting kinda frustrated, to me and my friends own safety and time, we decided that its not worth it, so we escaped from that place. Now the interesting part is how we did it.
This is how the queue looks like from the park: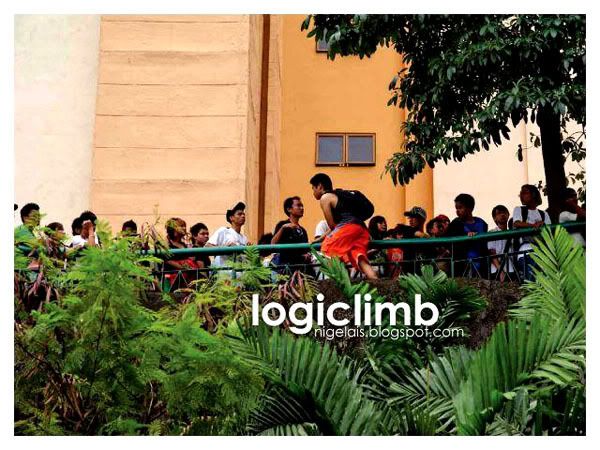 Pics courtesy of
Nigel
.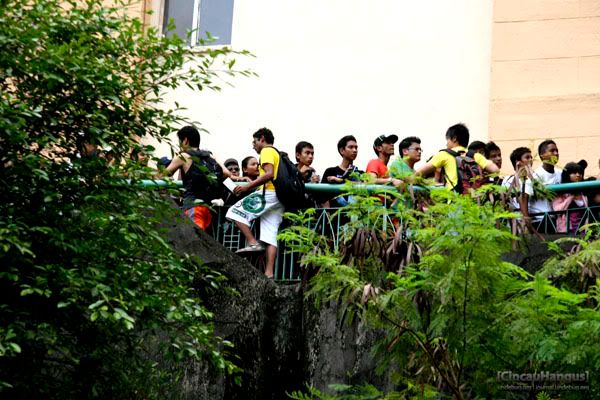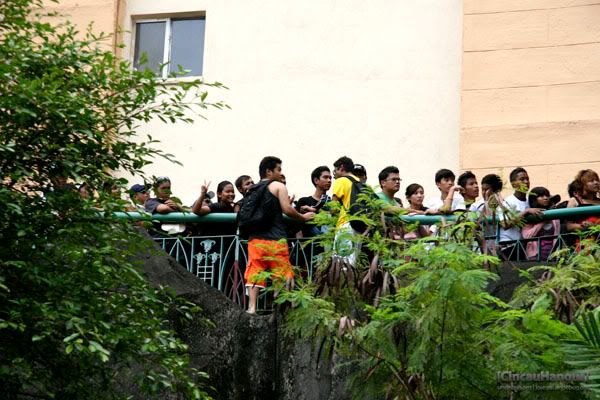 Pics courtesy of
Aaron
.
In conclusion, 3 dudes Andrew Dwipa Kencana, Sami Parvez and Loh Ji Yuan climbed over the railing at the side of the cliff like monkeys and got our way back. It was one hell of an experience! Better than queuing and going in!