Pics below were taken by K800i as I forgot to insert my battery into my Alpha-100 before leaving the house.
First, me and my friends went to the Sunway Lagoon main entrance. Then this Sunway Lagoon employee asked whether we're here for Summer Splash and we said yes. He directed us to this side to the connection escalator. We queued and queued. The securities wasn't allowing people to move in from this side. Due to my ignorance and the "INFORMATIVE" employee's directions, we got stuck in the crazy crowd. The crowd you see in the picture is just 2% of the crowd. Do the multiplication with your imagination will you?
People were shouting and crying and pushing and fighting! It was a MESS! Me and my group of friends decided to climb to the cliff at the side and leave the place. Giving 13,000 tickets and each ticket gives admission for 2 person meaning they should expect a 26k crowd. The planning is totally absurd.
After we left, we adjourn to a Japanese restaurant. I didn't order the set above. I ordered a Sukiyaki which I enjoyed it a lot.
Later on, we were hanging around Sunway Pyramid. We checked out this Bed shop called Getha. They have fantastic Latex beds.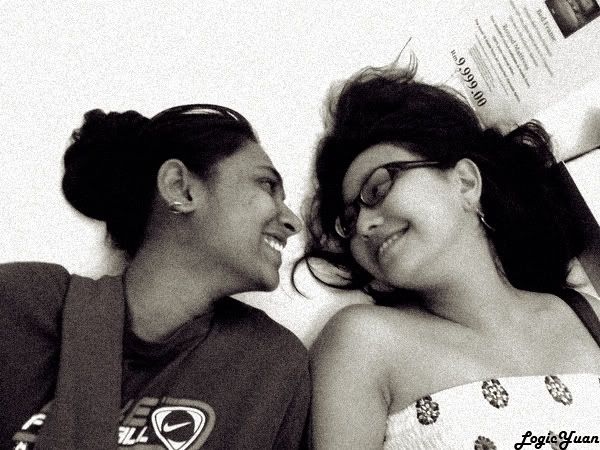 Models: Mihika Jain and Aigerim Issabayeva
*************************************************************************
I bumped into Jamie in the queue to Summer Splash. Hey Jamie, here's the picture I said I would show you:
Jamie! Here it is! Since you like Korean stuff, I made you a Korean Movie Poster!
She almost killed me when I wrote a
Happy Birthday post
for her earlier. OKOK!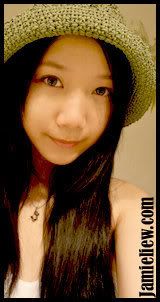 Jamie is actually a pretty and unpretentious girl. You guys should really drop by her blog and say hi! See her at
http://www.jamieliew.com/
:)