Last week was APIIT/UCTI's RED week! RED meaning Recruitment Drive and the slogan was Let's Go CLUBing! It was quite a week for the societies and clubs for them to attract new members.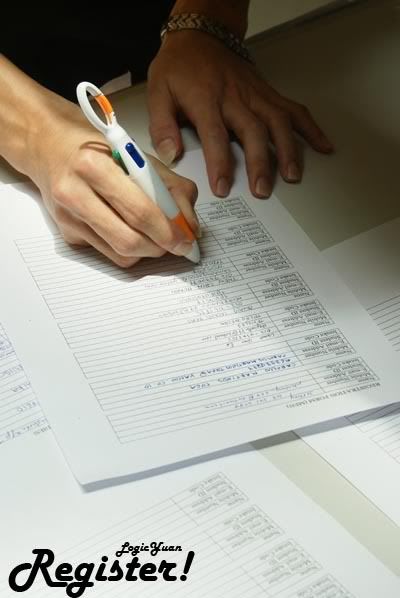 The booths managed to get a lot of attention of our fellow APIITians to register.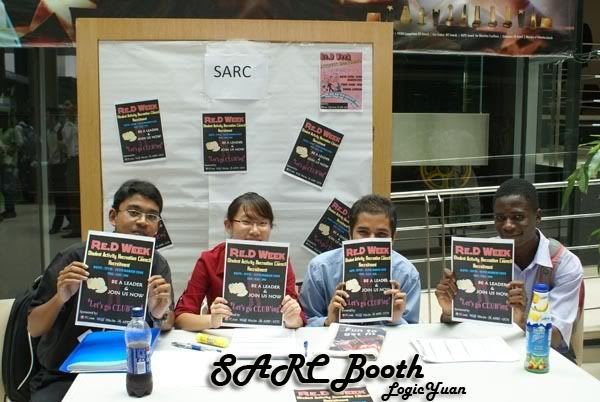 SARC in action! Haha SARC actually had too many applicants and they had an interview session to filter some of them out.
Here comes the Taekwondo Booth! Kicking *haeyah!*
The most popular booth was the one for the upcoming sports club as many students are looking forward to try different sports.
Here's APIIT Dance Club!
They are actually setting up a Music Club in APIIT. I hope they come out with some nice performances during the Multi-Cultural Night.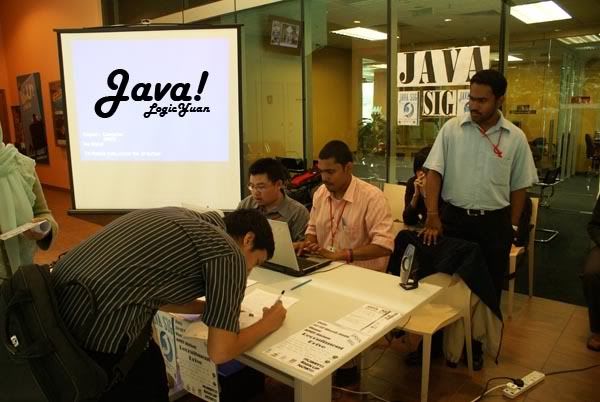 Java Special Interest Group.
In my opinion, the event went on smoothly but was a bit lack of creativity I shall say. They were all plain and I actually expected some of the clubs to do something more outrageous to grab more members. This is the first time, so let's see further improvement in the future.
APIITians, what do you think? Please leave your comments.
p.s. As there are too many pictures at the event, I only choose some of them to post. If you're interested to obtain the other photos, kindly please send me an e-mail or leave your e-mail address in the comments section.