Last Saturday, after the MAPCU Volleyball Competition in Nottingham University in Semenyih, I rushed home to take a bath and fled to Cineleisure immediately to attend the
Tribe Toyota Bash
. The event is basically a "Give Back to Society" social responsibility project by UMW Toyota.
Josh directed me to the reserved parking and we went in together. There were some dance performance to entertain the crowd.
Had a look at the Toyota Vios which is exactly what I need to commute around town.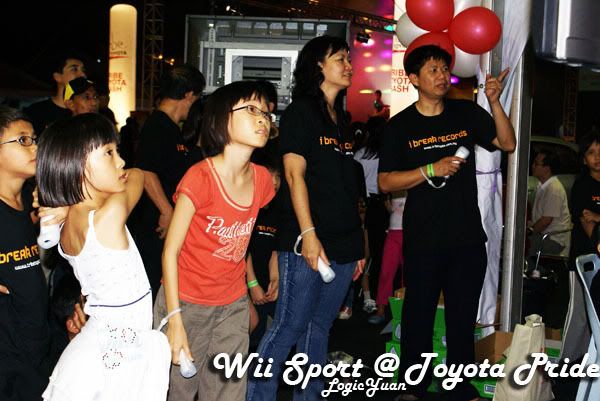 Event organisers had Nintendo Wii Stations to keep not just the kids occupied but also to allow some adults to indulge in the fun of some Wii Sport.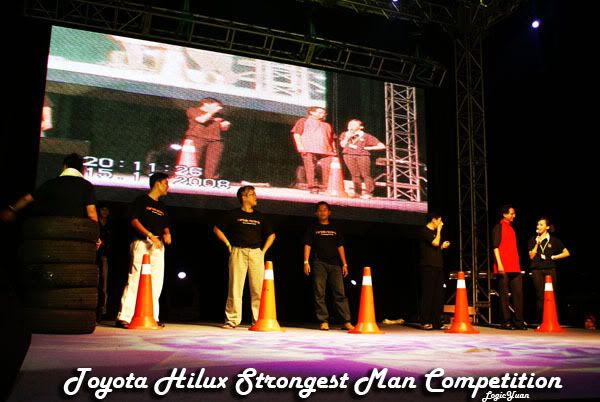 Here comes a mini version of Toyota Hilux Strongest Man Competition. If I didn't have my camera in hand, I would've jumped onto the stage..LOL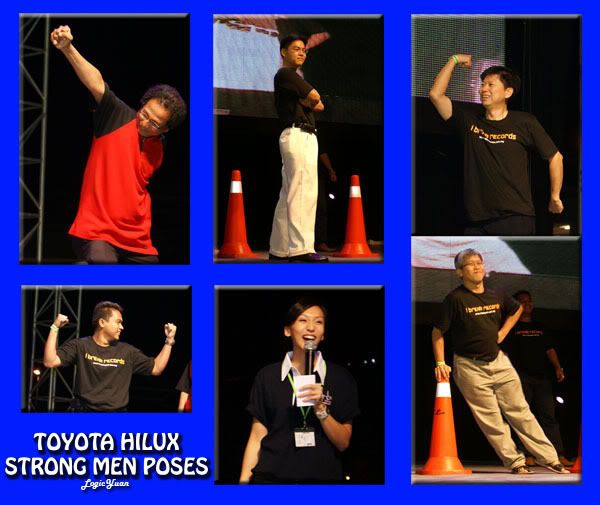 The participants from all over the country including one guy from Sabah that came all the way down here with the host Belinda Chee.
The task was to carry the tyres around the cones and put them on the other side. I seriously think I would've won if I joined. :P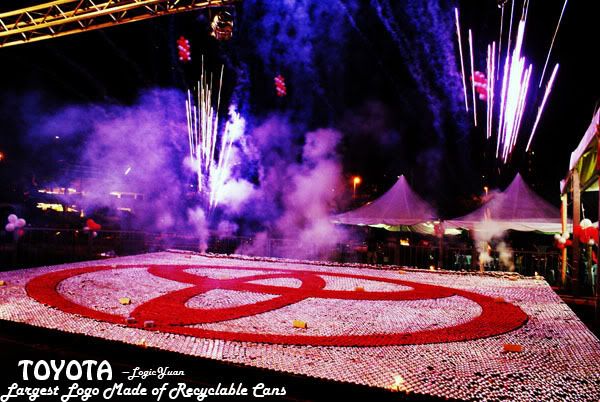 Here's the climax of the night!
The Biggest Toyota Logo Made of Recyclable Cans made its mark in the Malaysia Book of Records with 22,000 recyclable cans. The gigantic Toyota logo measures over 32 feet in length and 20 feet in height. This broke the record made by students in Damansara Utama in 2005 using 7,512 cans.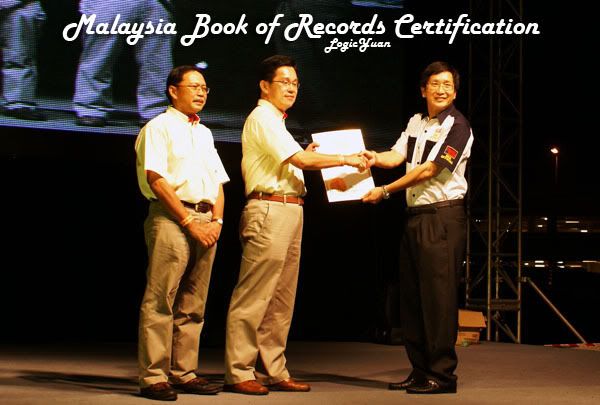 The Malaysia Book of Records certificate is presented by MBR Offical Ricky Yap tp Mr.Kuah Kock Heng, managing director of UMW Toyota Sdn Bhd.
UMW Toyota never fails to contribute back to the society. This was the cheque presentation to
Yayasan Anak Warisan Alam(YAWA)
.
YAWA
is a Youth Foundation that instills an appreciation of the environment through environmentally-orientated activities to the youth community.
I grabbed this group picture from Rames. There were other bloggers there which I didn't get to meet, hopefully next time. xD
This pretty much sums up the event, I'm awaiting Uncle Josh to send me the photos of me doing rock climbing over there.
After that, as I was strolling in Cineleisure, I saw this crowd outside of a game shop. I stopped for a while to see what's happening and guess what?! They're jamming with Guitar Hero! Besides the guitar, bass guitar and drum set, they have vocals as well!!! How cool is that? I wish I have a Guitar Hero band! :P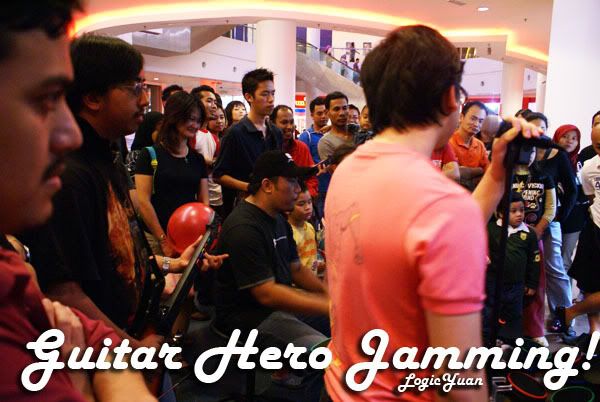 Check out other people's view of the event:
http://emilayusof.com/?p=4064
http://rames.blogspot.com/2008/11/tribe-toyota-bash-at-cineleisure.html
http://www.tribetoyota.com.my/tribetoyota2008/2008happenings/break_record/post/main.asp