Earlier today, I submitted a few money saving tips to
http://www.saveandinvest.my/
. It's a project powered by
CIMB Bank
.

Their tagline is "
Saving and Investment Tips for Malaysians by Malaysians
" which I kinda like.
They will be giving out One Year Broadband Connection for free by Celcom for chosen users that submit the best tips around town, so why not give it a try?
As a student, I have a habit of saving money in every aspect in my life except for food(xD can't help it). So basically I just have to register and tell people how I do it and also learn from other people on the site.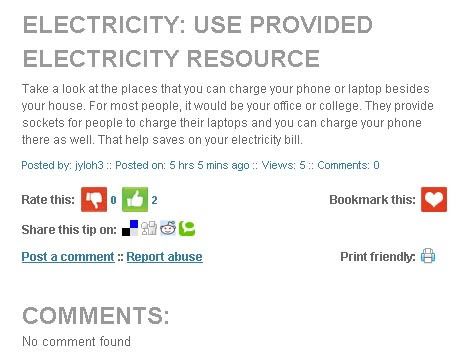 This is the 1st tip that I shared. Basically I try to charge my laptop and handphone in college to save on my apartment's electricity bill.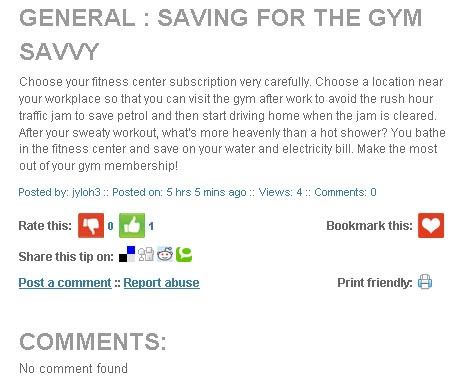 The 2nd tip I shared is about going to fitness centers. If you have fitness incorporated into your lifestyle then pick a gym that is near to your workplace so that you can go there after work and avoid the rush hour traffic jam that is gonna consume a lot of petrol. Take your heavenly hot shower at the fitness center so that you can save on your water bill and also electricity for the heater.
So just go submit your tips at
SaveandInvest.my
!!!
To stand a chance to win free broadband for one year!