The Arabic Student Community in my college organised an Arabian Cultural Event two weeks ago.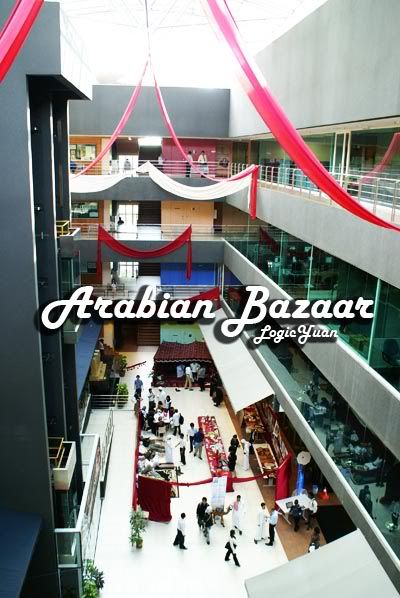 They had a mini Arabian bazaar that is colourful and attractive.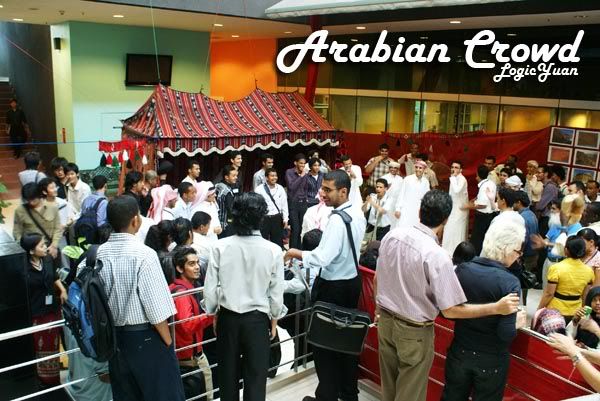 After my class this crowd was getting very excited and they were dancing away.
I went and checked out the Arabian Cultural Exhibition.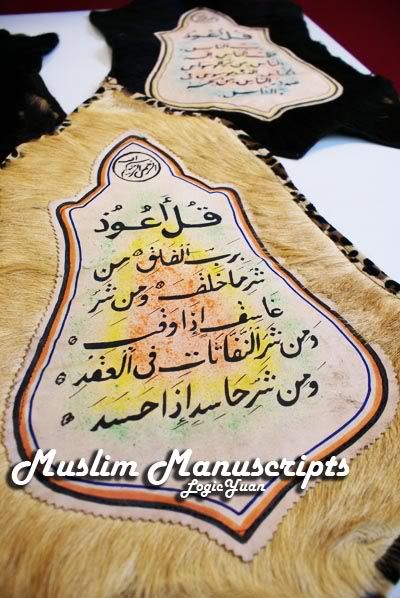 It is the first time I've ever seen scriptures made of animal skin.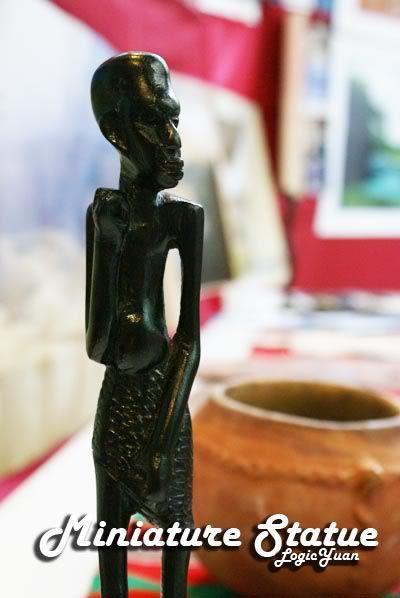 Spotted this interesting looking statue.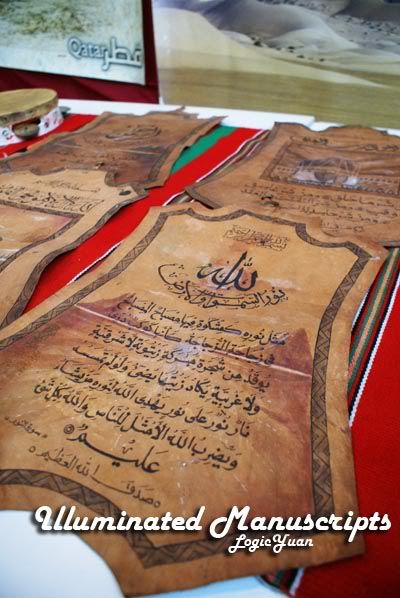 I touched those materials and they were very nice.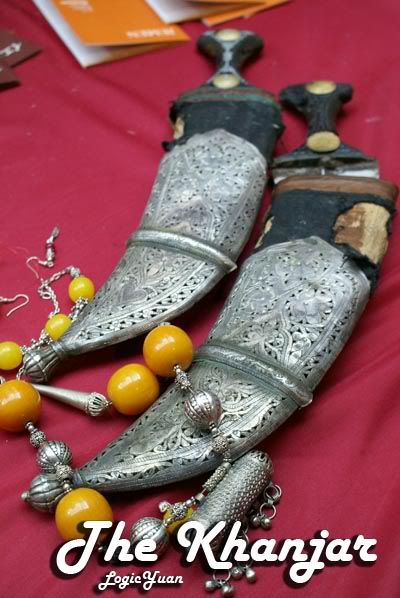 These are the Khanjar, they're Arabian Daggers.
Arabian girls drawing beautiful patterns on the hands of other girls.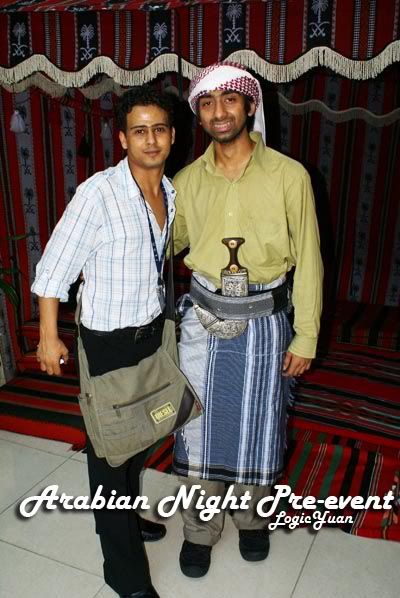 Arabian dudes!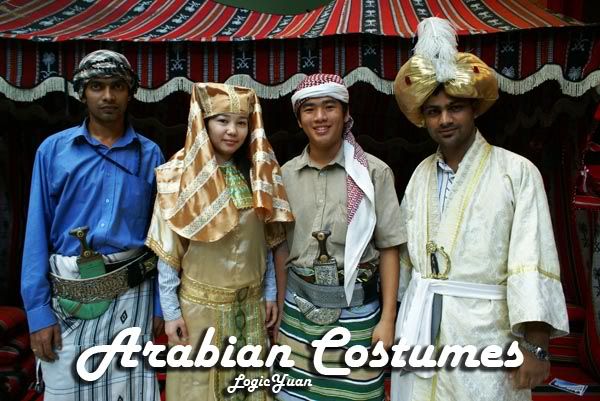 Here comes Logic! I was in this costume that made me look like Sinbad.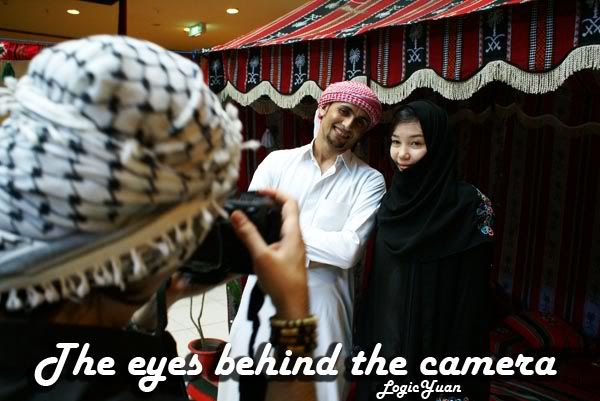 Next up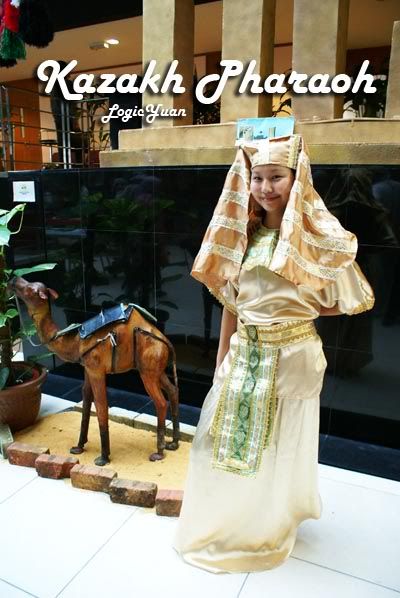 Aya in Pharaoh costume :)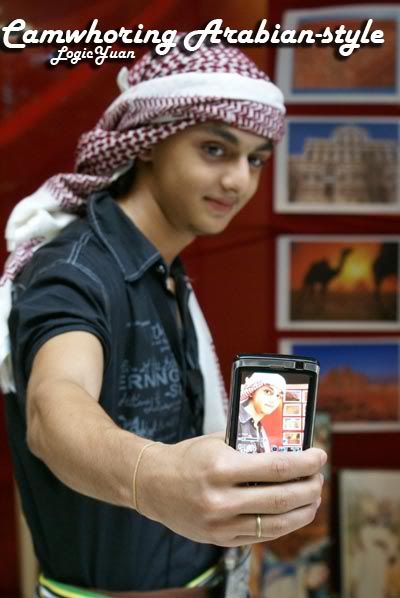 LOL Don't you bloggers have the same disease as this dude?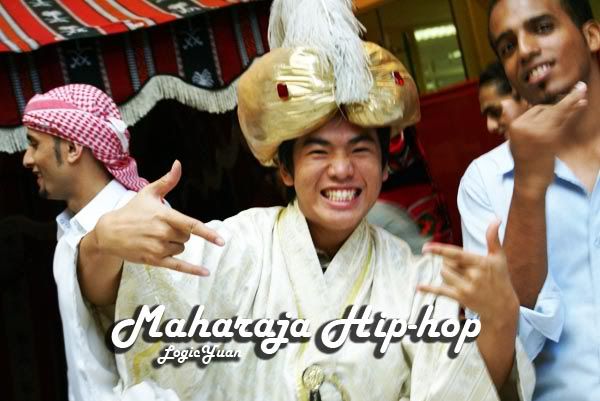 LogicYuan in Sultan costume!
To be continued with the Arabian Night...