After
going up to the pagoda
, the next destination in Kek Lok Si would be the Bronze Guan Yin of Kek Lok Si Temple; Air Itam, Penang island, Malaysia. 30 m (98.5 ft). Completed in 1999.
Instead of paying for 3 person to take the stupid cable that looks like an inclined lift, I decided to walk down from the pagoda to take my car parked below and drove up to the Bronze Goddess of Mercy Statue.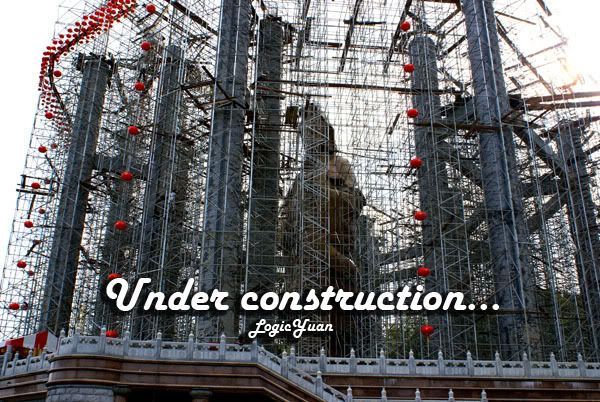 After the generous donations by faithful devotees, the construction of the canopy is already in progress, hence we were unable to go near to the statue.
They have the 12 animal zodiacs there as well!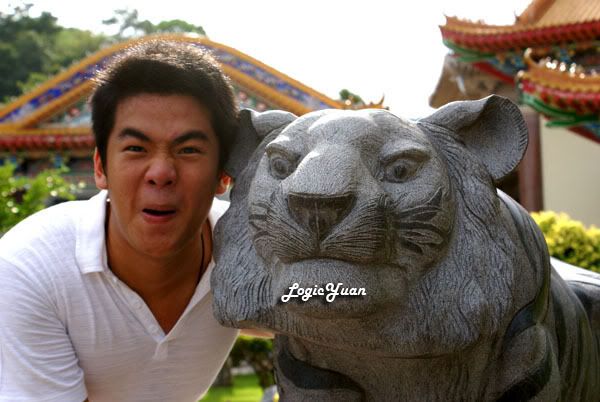 LOL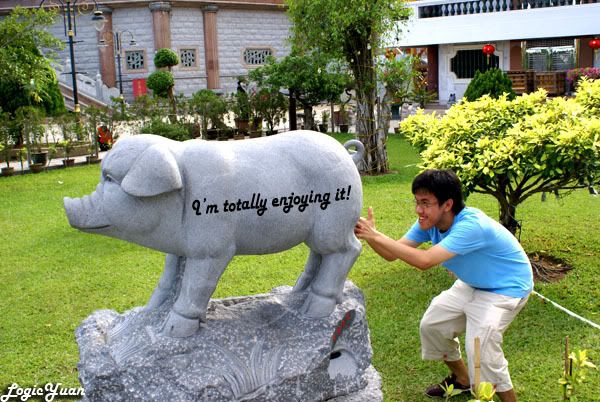 Is this an example of beastiality? Shouldn't the tagline be Man has anal sex with pig? LOL
Should this be my personal ad? Now who wants some tongue? LOL
I spotted my snakey being too friendly with another guy...
I confronted her and this was the response I got: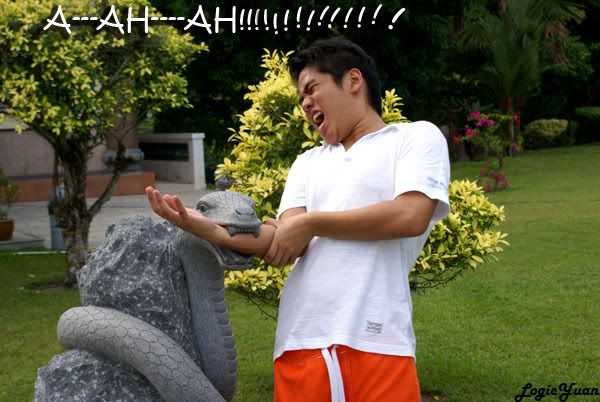 Woman are often unpredictable and they can be as vicious like snakes... LOL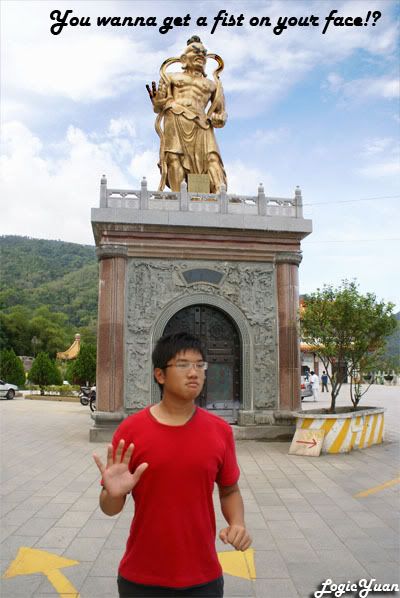 After all these posing and my brother got pissed and threatened to punch me if I do not stop taking pictures... Haha
At last, the older Kuan Yin Statue of Kek Lok Si. I thought that it would be a nice material for me to do some vector art with this picture. This will be my next flash vector project!
Anyway, that pretty much sums up my trip to Kek Lok Si temple!
Kek Lok Si Series:
Kek Lok Si #1 Hike towards the temple
Kek Lok Si #2 The View, the Guards and the Beggars
Kek Lok Si #3 Before climbing the pagoda
Kek Lok Si#4 Reached the top of Pagoda