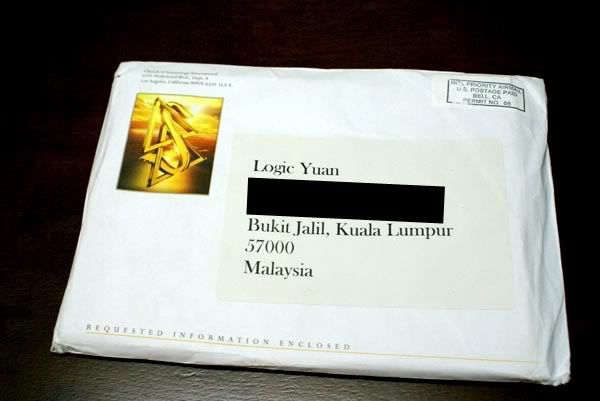 Few days ago, I checked my pigeon box and I found this parcel lying in there. Its a parcel air mailed to me from America. Guess what? It's from the Church of Scientology International. Their address is in Hollywood Boulevard, Los Angeles California. How cool is that?
The reason I got the book is because they had a google ad on my blog few months ago and I clicked on it to see what they have to say about scientology. After watching their video at
http://www.scientology.org/
, I spotted a column to request for a free book and I entered my address and they airmailed it to me! This actually means they are freaking rich! Most of their disciples are RICH ASSES!
I actually discovered about scientology quite a while back when my friend Yin Tung was telling me about it.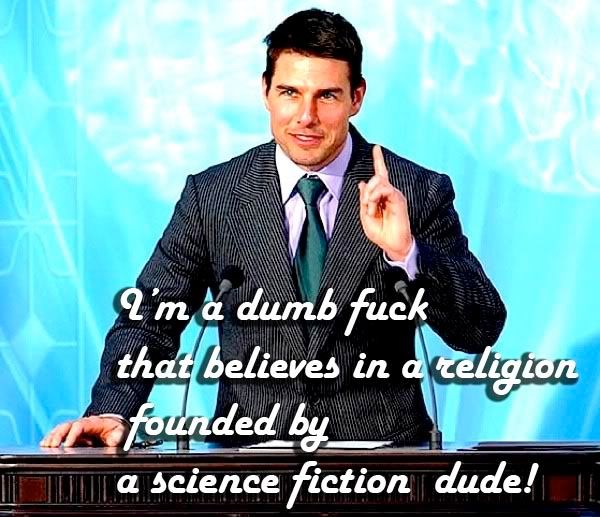 It was Tom Cruise that made the world more informed about this 20th Century religion. I searched it online few years ago and checked a little about its history and found out that the founder is a SCIENCE FICTION BOOK WRITER! You can check out his books
here
. He also committed crime before. You can check out his FBI rap sheet
here
.
How can a person freaking BELIEVE in a religion that is founded by a guy that writes books about imaginary stuff?
They are very good at using images. As you can see in the picture, I was impressed by its image to text ratio, they are actually very careful in the choice of words not to offend other religions and they used the images to tell the value that they intend to. Very smart I shall say. The religion is kinda weird but also logical in certain ways, it emphasises quite a lot in pscychology though.
Anyway, by writting this post, I am not trying to promote the religion of scientology nor am I a scientologist. The intention of this post is to share my thoughts on receiving the free book and I thought that everyone should increase their knowledge database.