This is NOT a paid post.
Last Friday, I was invited to the Grand Opening of Malaysia's 1st BLU RAY WORLD & Best Denki Sony Centre. Thanks to Katherine from
MediaMax
.
It started off with the speeches by the Japanese officials, representatives from MediaMax, One Utama etc. Ok I'll leave the coverage of the boring speeches to the newspapers, for my blog, let's move on the next agenda.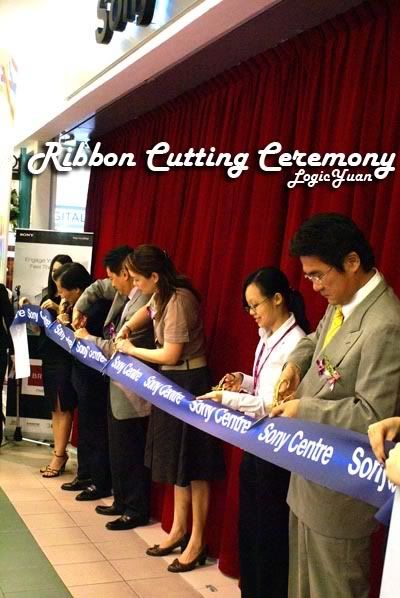 Here comes the ribbon cutting ceremony.
Have a glance of the Largest Super Sony Centre at One Utama. The floor area is approximately 3800 sq. feet.
Mr. Kazuo Nakai, Mr. Naoi Sudo, Mr. K.Kakuro


Three Managing Directors posing!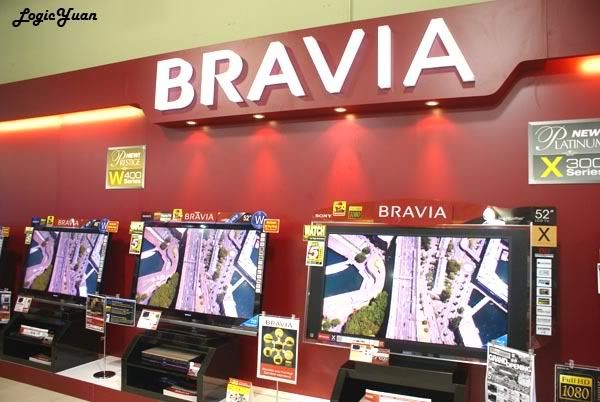 Nowadays, a LCD TV is on every household's home entertainment wanted list. Having a LCD TV together with a PS3 would be PERFECT!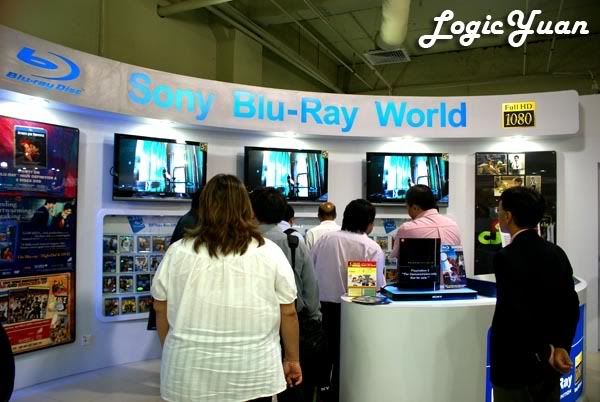 Sony Blu-Ray World at Super Sony Centre, One Utama.
I personally love high resolution videos. When the Blu-Ray format was first launched, I remember surfing the whole net to get samples of the quality. I even downloaded some Blu-Ray rip torrent of some movies. They were all awesome. The clarity of the video allows you to even judge the texture of surfaces without stressing your eyes. MediaMax have now released 66 Blu-Ray movie titles from Sony Pictures Home entertainment. They are planning to release 3 new titles every month.
According to Jamie Tiong from MediaMax.com, the Blu-Ray movie sales increased from the initial 500pcs/month to 1000pcs/month. Their target is to have 10,000pcs sold in 2008. I personally think that the sales is still low because of the pricing. A piece of Blur-Ray movie disc is priced at RM149.90. Due to its impeccable quality, it is inevitable to have such a pricing, but it is still few times cheaper than the once almighty Laser Disc was launched 3 decades ago.
That is not all. The Sony BDP-S300 Blu-ray player cost around 4k which is only affordable to the upper class income group. I'd rather buy a Playstation 3 that can play Blu-Ray movies as well as Blu-Ray games which are awesome!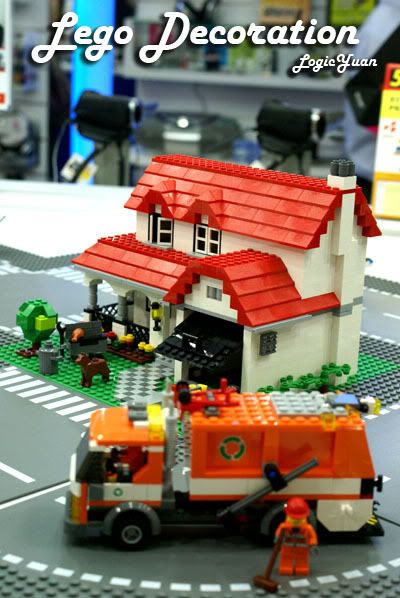 The cute lego decorations caught my attention while I was looking at the HD video cameras.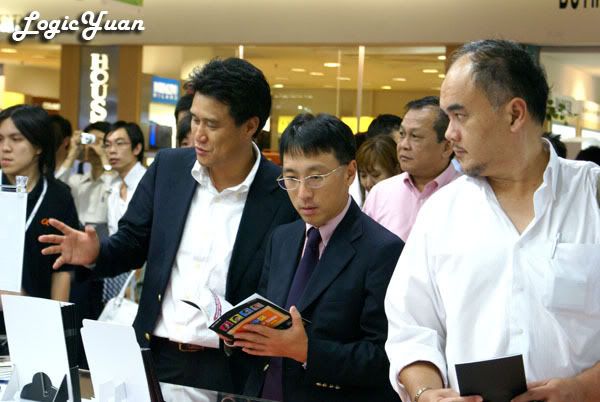 "Satu Rumah Satu Blu-Ray", when is that happening? We'll see...