The other bloggers that came along was
Jamie
and
Shaun
. Most of the bloggers couldn't make it as it was 2pm in the afternoon on a weekday. We can't do a thing about that as the schedule have to fit the stars and the organisers,right?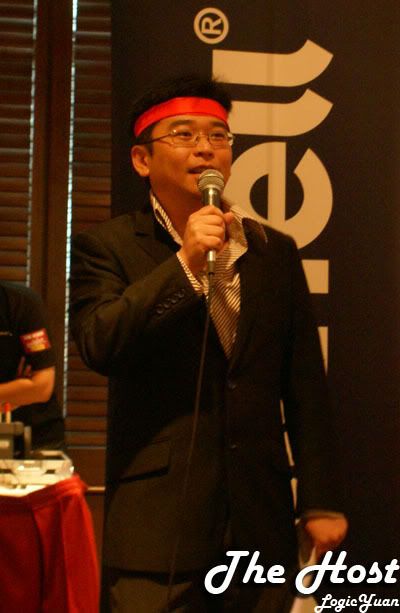 This dude kick-started the event and did an introduction before the casts entered.
He invited the stars one by one and the first to enter was one of my favourite directors -
Jack Neo
.
It was really cool having to see him in person. He is quite humble and funny in character. I really admire his passion towards making movies and breakthroughs in the movie industry for his country. He was expressing his satisfaction with the box office results of the movie in Singapore but we Malaysians should also give him a big box office hit since its a Malaysian+Singaporean movie,right?
(from left: Daniel Tan, KK, Mark Lee, Sampson Yuen, Jack Neo, Fann Wong, Richard Low and Jack Lim)
Soon, all the casts entered the hall and took their seats.
Now is the chance for the media to throw questions.
(p.s. Blogs are one of the medias too, BLOGGER POWER!)


One of the early questions was about whether there is going to be a sequel to this movie since its great reception in the City of Lion. Jack Neo grinned and replied that if it also do well in Boleh-land then they will plan to make a sequel, moreover they might contact the Japanese Triads to join in.
The role of Fann Wong in Ah Long Pte Ltd will most likely be compared to the Korean movie -
My Wife is a Gangster.
But Jack made a remark that Fann's performance will not be below the Korean's.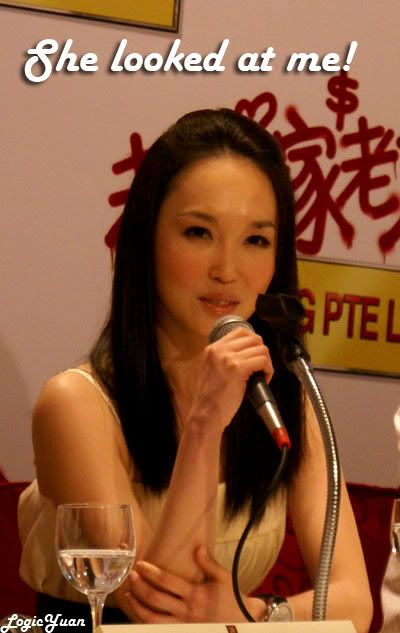 I asked the first question towards Fann.(memang proud xD) In Mandarin, I asked her about her experience working alongside so many Malaysian artists comparing to acting with Singaporean artists and international stars since she played Chon Lin in Shanghai Knights with Jackie Chan and Owen Wilson. She was like: well.... it was pretty much the same, very fun working with them, sometimes they might teach her a local joke....
Next is Singapore's very own Ah Beng representative aka Lala in Malaysian terms. He played a "Chao Ah Kua"(Bitchy Sissy Male) in this movie which was really good. He said that it is easy to act as an Ah Kua but Chao Ah Kua is very hard!!! He said having to speak Malaysian-ised Mandarin in the movie, it took him 3 months to turn himself back into Singaporean mode, having complaints of broken mandarin by his colleagues.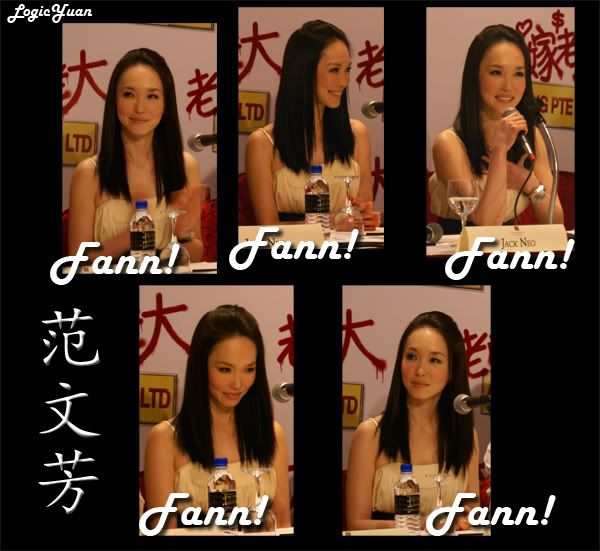 Everybody that watched the movie are curious about the bedroom scene between Mark Lee and Fann Wong. Apparently Mark Lee wants to thank the director for the kissing scene because they NG 3 times, Mark says Fann's lips is really soft! Haha lucky chap! Despite that, both of them felt a bit pressured during the shooting of the bedroom scene as it was Mark's first experience working with such a pretty lady and he sees her as a vase and is too afraid that he might break it. Fann replied with a smile saying that she should be the one that is scared as Mark is so skinny that she might break his arms. Haha xD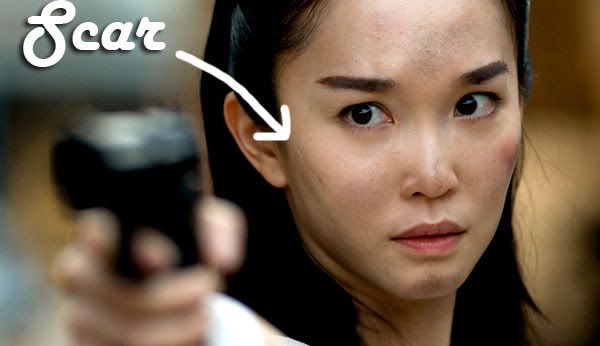 One thing to look for in the movie is Fann's scar. Everytime they shoot, the make-up artist has to put it on her face and that creates an irritation to her skin and caused some blisters. It hurts so bad that they had to stick it a bit higher or lower to avoid the same spot. Now that's a trivia!
Richard Low did quite a good job in acting as the former leader of the triad. He said he did not try to impersonate any person but he had done some research and tried his best to act as a gangster head. He is more known as the Father of Terry in I Not Stupid that always uses the hokkien term "Limpek" to call himself which was very funny and he came out with a new term that he repeats throughout the show, wanna know? go watch it!
A group picture after the conference!
Props were brought out and they tossed the durians high!
(There is a scene where the Ah Longs from different gangs were up to a "football" match that uses durians as the ball, a very funny part that caused Daniel Tan a rather serious injury)
Sadly, I didn't have the chance to take a picture with Jack Neo or Fann Wong after the conference as they head to another room for their private session, but I got to speak with this lovely girl Koe Yeet that played the role of the revenge teen in the movie which I thought was quite spectacular. Apparently she plays tennis and she plays for Selangor! That's cool!I used to play tennis a lot! I actually asked my tennis friends back in Penang and they were like:"OH!!! That one with a weird hair during MSSM!" She sacrificed her waist long hair for the movie and she said that she cried pretty badly after cutting it!
I watched the movie in the Special Screening and enjoyed it a lot. You better take yourself away from the screen and watch it in the cinemas. It will be on the screens on the

12th of March 2008
.
Watch the show in the cinemas, support Malaysia and Singapore's movie industry! I know you guys want to google Ah Long Pte Ltd bt aka torrent file or look for the DVDRip in Piratebay. If you're below 18 and this is 18PL then wait for the ori DVD!