The second time I'm watching Ah Long Pte Ltd... Mark Lee still gave me tummy aches for his FREAKING FARNY ROLE!!!!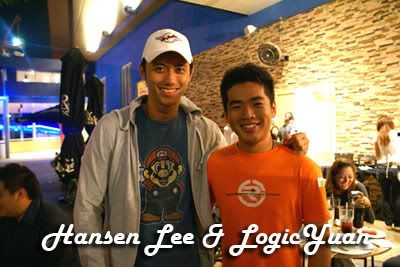 Remember the guy that I found out during the
Vantage Point Screening
? The girls were asking me about this dude.. He is Hansen Lee, host for NTV7 Breakfast show! Apparently, he said he saw that gif I made out of him...lol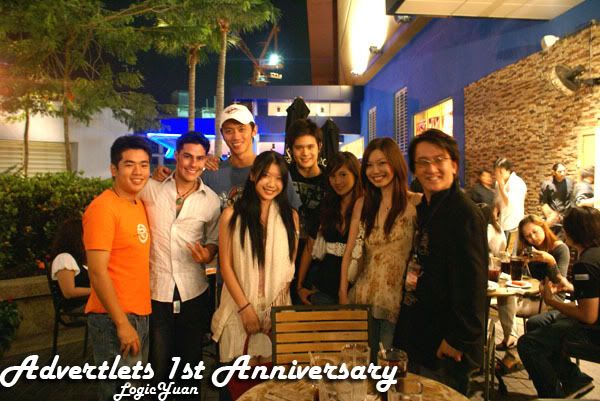 Back:(From left) Hansen Lee, Daniel Tan
Front:(From left) LogicYuan, JP, Jamie, Melissa, Jeannie, Josh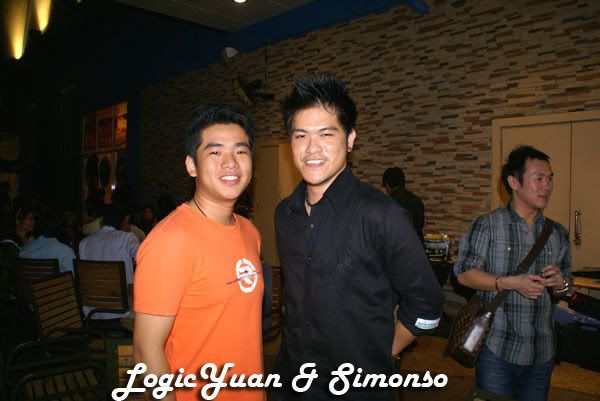 Finally I met these bloggers!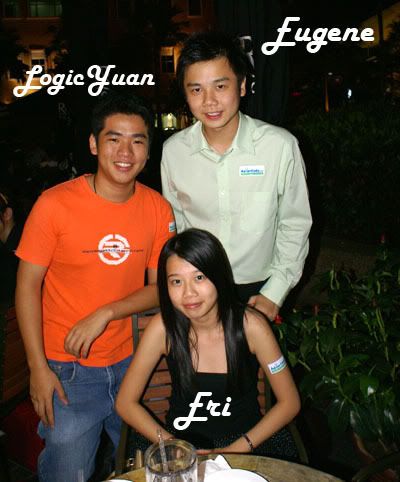 The food at Tony Roma's was excellent!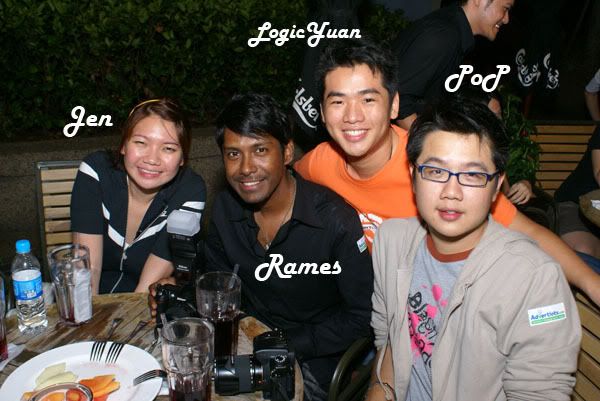 This pic was taken with pOp's flash...cantik-ness!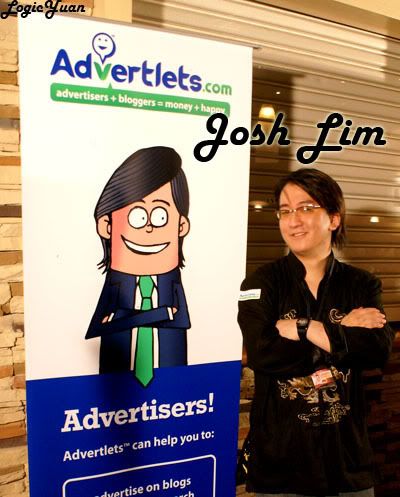 Haha cool caricature right?
To be Continued....