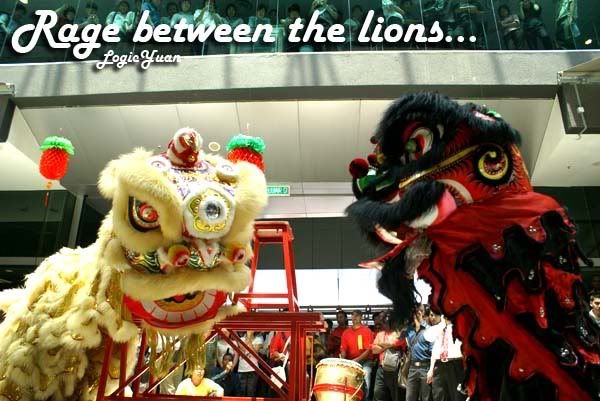 Here comes the rage between lions. The atmosphere was great as everyone was consumed by the brave and bold lions.
One of my favourite pictures of day. I like the depth and the message it gives.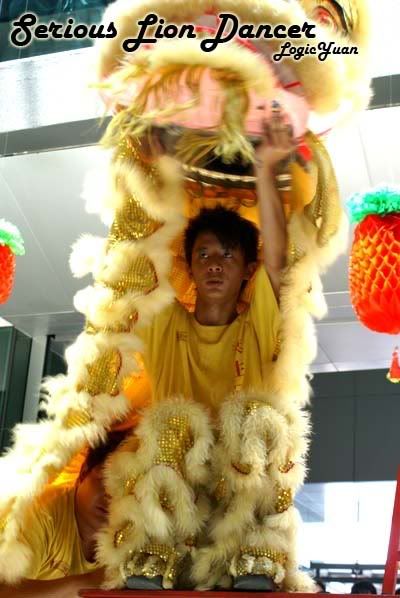 Judging from his skill and age, he's probably an apprentice in the lion dance business, but he sure is serious and sweated the hell out of himself.
Mr.Anthony with the two lions.
p.s. the huge APIIT/UCTI banner behind. lol
She's just so cute, isn't she?
APIIT/UCTI staffs gathered together and prepared the colourful "yee sang"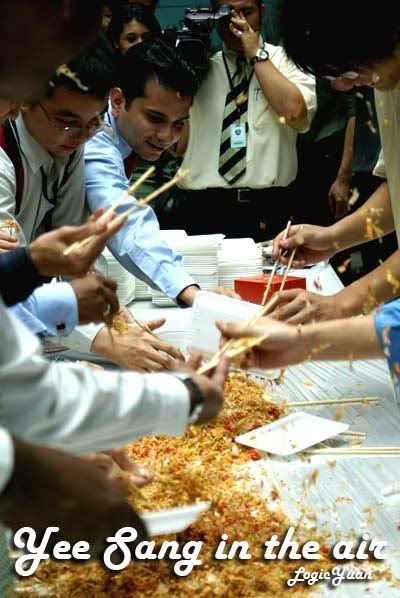 The "Lou Sang" ceremony went on really great with vibrant energy coming from local and international students. A bonding event for all the students with diversed cultural background.
p.s. Anis seems thrilled with the event
The Lion peeled the oranges and then arranged 1138. 4D anyone? Haha...
I guess that pretty much sums up my posts for the celebrations.