The CLHS Grad Ceremony 2006 was on the 3rd of November 2006. We gathered in class around 7+ am...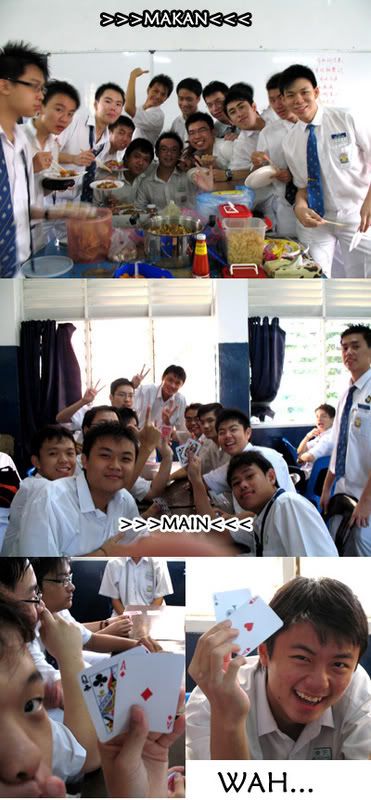 While other classes(like the highest pic in the pic on top) makan makan n enjoy, my classmates' hands got itchy and its time for a bit of BlackJack!(Gambling in school pulak..xD)
Me n one of my best friends... Chan Wei
I asked them to look at different directions when we took this pic haha... and it turned out like this lo...
Chun Yang aka High Libido, Danny aka Mr.Penang, Ji Yuan aka Logic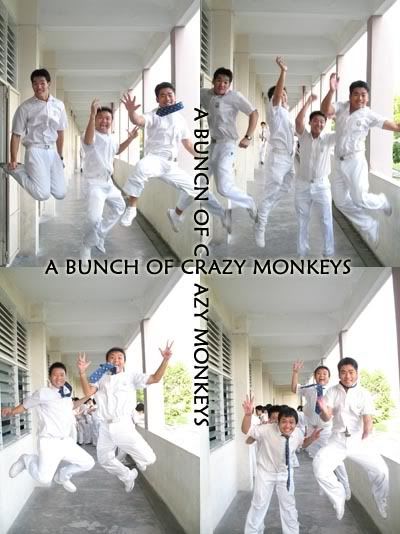 We Jumped and Jumped and Jumped like a bunch of monkeys...
They were cool GRAD JUMPS! inspired by
smashpOp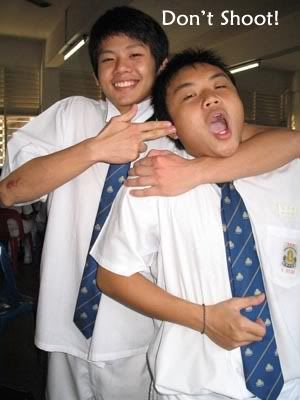 Teong Phei posing with Chan Wei...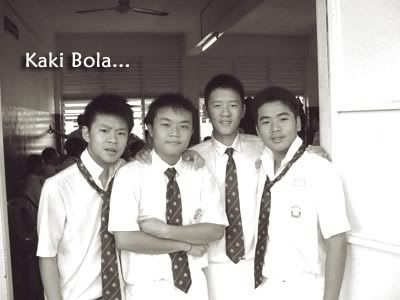 My Kaki Bola Friends! Yi Qiao,Chan Wei,Larry n ME!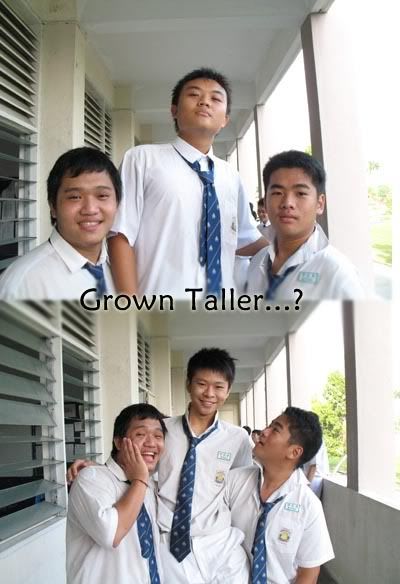 Grown Taller? Nothing more that I can say...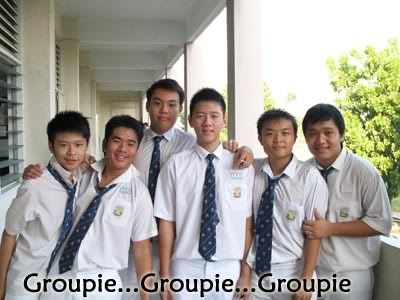 Here comes Groupies...Yippie!
Took this Groupie when we lined up to go to the hall for the grad ceremony,that was the last time for some of us to actually line up and go to the hall in a group...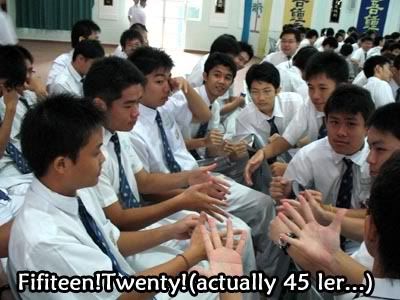 Haha... Everyone knows the BIG SHOTS give boring speeches....we played the classic 十五;二十(15;20) but with 9 persons playing at the same time we had to sum up till 45...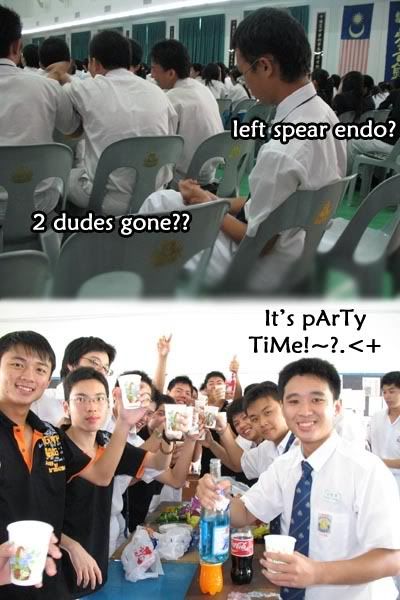 2 dudes sneaked out of the hall to buy us food,if i've not mistaken its Sheng Yan n Beng Yaw(or maybe Hun Pin also...paiseh i forgot)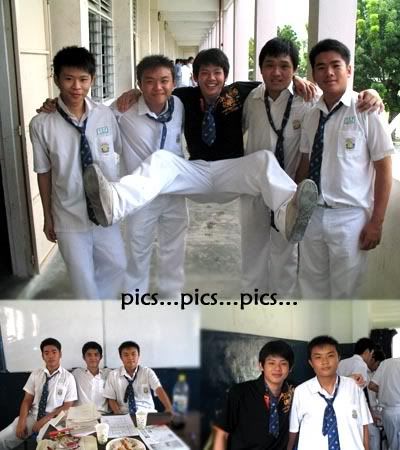 PICS... PICS...PICS...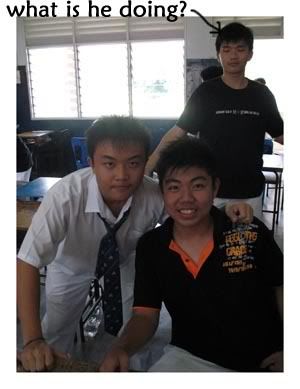 Tzyy Zhun at the back don't know doing what? stim stim there... haha..
Note: I'm really happy that I finally updated my blog... its 10.44 pm and my dad is asking me to sleep early and be healthy... I'm just glad... signing off.. ciao~!