Last Saturday(29th July) night after tuition, I fetched
Lawlen
,
Tung
and Chien Yee to
Mel
's house. We took this LOL pic before we took off.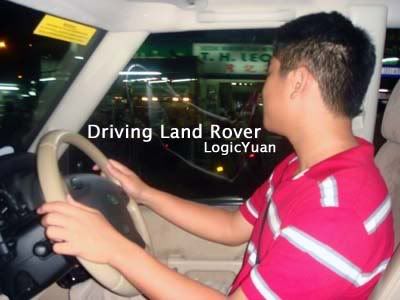 As a hot blooded teenager, I took the risk of driving his parent's Land Rover to fetch them for dinner... It wasn't a rational decision... what if something unpleasant happen? then it'll me be me d-day because my name isn't in that car's insurance scheme... but I did it...
These 3 dudes at the backseat was afraid! OMG, for heaven's sake I'm a liscensed driver and I handle cars safely... Some people may think teenagers will speed when they get into a group...vroom... but not me ok? I follow the speed limit...


See? I told you? I parked this monstrous baby rover easily!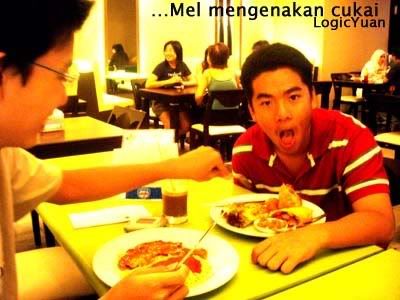 I ordered Burintos and Mel's taxed my potato wedges...




We asked the waitress that took our order to help us snap a pic with Lawlen's Sony Cybershot T30... And he always kena red eye..... tak tahu why?




This pocket dish is called doraemon. I didn't know why they have a serving called doraemon until I saw the pocket and thought of the "BAHK BOU DOI"(pocket of hundred treasures) of doraemon where he gets all his gadgets from...
Had a lot of ups and downs recently...
LogicYuan signing off...