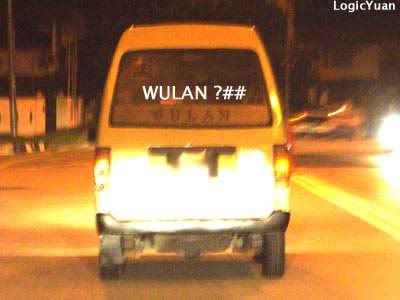 Few days ago,
Yin Tung
asked me out to chill out a bit... He came to my house to give me a lift for supper and on the way to McD Green Lane we saw this car with the 'WULAN' sign... really WU(no)-LAN(d*ck)???
From this I see a future potential that this clique will be chatting together in a pub with jugs of beer? We did the guy talk where we talk about problems,women and entertainment lo...
We were sitting opposite of the hand washing area so I snapped these pics... 'Ambil Gambar Sempena Hari Merdeka' lolx...
Haha...you know what? I left our seat for a desperate FART!!! xD and Tung left his seat to make a phone call... Sorry lo... I told them I was going to FART and I left and this Tung still go towards my direction? haha
Took this pic of Chun Hoong posing... McD want him to be your ambassador? Hehe xD