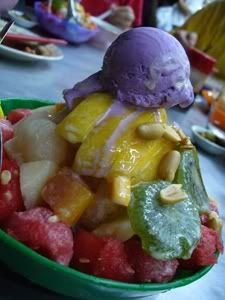 Let's have " Chap Guo Shuet " ! ( Mixed Fruit with Shaved Ice )
Its totally delicious with the price of RM 3.50 !!!
Its in a stretch of hawker stalls in Ipoh opposite a coffee shop called MAN U ?! LOL ?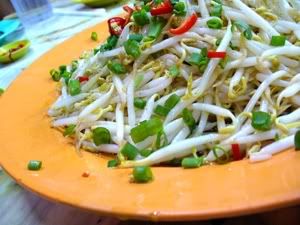 If you ever visit Ipoh, do go to this place called buntung to try the tauge n chicken !!!
Its way better than those commercialised ones in town !