Hello my friends and fans, open your eyes and look at the spectacular view in Penang International Sports Arena ( PISA).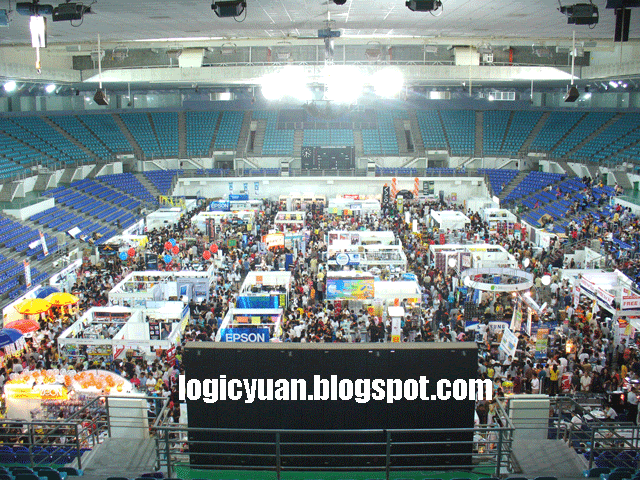 Here's a few more shots in different angles.
Well, the main purpose I went there was to purchase a quiet heat sink foy my processor. The one I was using earlier is really NOISY !!! It produces 38 decibels I think if i've not mistaken. Imagine listening to the "woo...woo...woo..." sound when you leave your pc on to torrent some stuff whole night long? Got there with Melvin Goh as he was going for some CD-Rs and a DVD writer.
The one thing attracted the most attention from computer hardware enthusiasts is this so called "MOST WANTED PC" that has a pocket drilling price tag of RM 16500 ! ! ! Have a look at the specifications :
Doesn't it look just COOL !!! It looks cool , it feels cool ( water cooling-see the greeny thing ) and the casing itself has fins to release heat.
After meeting up with Derek and bought what we wanted, we went up to the stands to have seat since we walked around there for mroe than 2 hours without noticing time...
To be continued ...