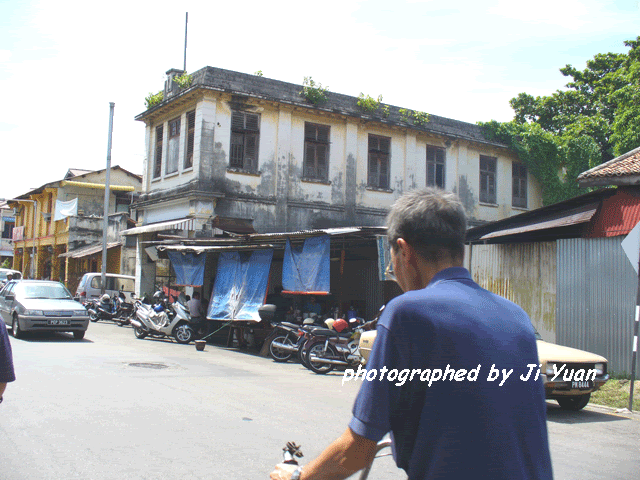 Just in case you guys want to pay this stall a visit, it is situated near Lebuh Presgraves(more known as "sa diao lo").Just turn left at the first junction in Lebuh Presgraves and you'll see a stall with blue shades like what you see in the thumbnail.




We ordered Yam Rice with four dishes which consisted Egg Soup,Raddish Soup,Fried Fish & Prawns and "Dao Eu Bak"(pork cooked with soya sauce).
Everything was superb but the specialty is the Egg Soup.I bet most of you never savoured the taste of a bowl of egg soup,its really hard to guess how they cook eggs with soup,normally it would go hay wire. Actually I've made a detail description of all the food but it was deleted accidentally and I'm too lazy to retype the whole thing,I shall let the pictures do the talking!