Life is beautiful but when it shines with youthness, it makes our heart melt. This dute baby panda is a real life example. Panda is one of the endangered species on earth mainly because of human exploiting their homes and their low sex drive because of their lazy attitude(eat and sleep whole day). Here is some pictures of a baby panda.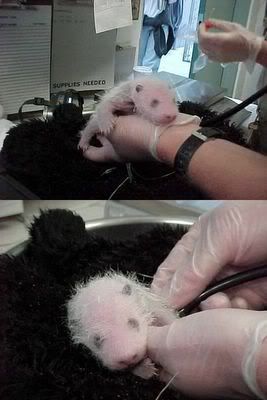 The cute baby panda after birth.
It's hair slowly growing.
The cute baby panda placed on it's bed.
Vets checking on it's health.
OOoozzZ....so cute......look at it's innocent eyes....
Final check up before living with parent.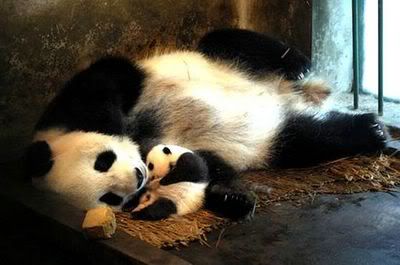 Finally safe and warm in it's Daddy's arms........I found out that it's a male after looking at it's d**k .
Happy Family !!!