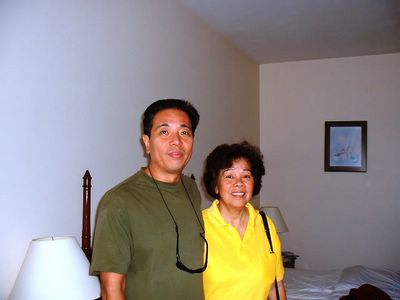 Guess What Is Their Relationship?

The guy on the left is my great Uncle Harry that lives in L.A.You can check on his site in my links' column.But who do u think is the one beside him?Guess...?Look like his sister?
.
.
.
.
.
.
.
.
.
.
.
She's my granma!!!!!!!Which is his mother!!!!
Can you imagine?She looks so young.You know why?Let me tell you.She is my idol.She is a disciplinarian.She controls her diet.She exercises frequently.She was a great dancer(former second runner-up of South-East Asia dancing championship).I bet you will be shocked if you get to ask me how old is she.