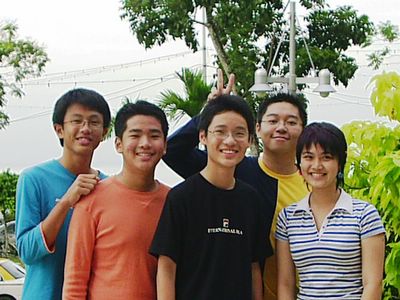 Han Chiang Ex United for Lawrence a.k.a. LAWLEN's farewell at Gurney Drive.
(check out previous posts about him-center with black t-shirt)

This photo was taken last year when Lawrence's decided to leave Penang for further studies in Arizona,U.S.A. but in a blink of an eye he's now back in Malaysia and back to CLHS.He officially started this semester on April Fool's Day.What to say???
WELCOME BACK HOME!!!